About the happy couple
Justin and Julia met and began dating while studying at the University of Missouri.

The first time they met was in 2006, their first year of college, when they lived in the same dorm complex.

They became friends while working as reporters for the Columbia Missourian during the summer of 2008, and went on a trip to a conference in Las Vegas that fall, where they were the only two students under 21 and unable to gamble.


In January 2010, they finally started dating.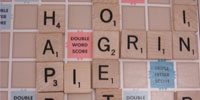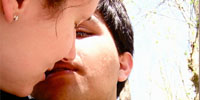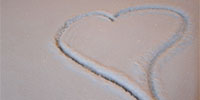 In May 2010, Julia graduated and accepted a job at a newspaper in Steamboat Springs, Colo. Thus began the year of the long-distance relationship.

Justin got to experience some heavy-duty snow when he visited Colorado, and Julia got trapped in a blizzard when she flew to Missouri for Justin's birthday.


In February 2011, Julia accepted a job in the Washington, D.C., area and in May 2011, Justin graduated (with two degrees!) and accepted a job in the D.C. area as well.


Since then, it's been smooth sailing.
On Aug. 31, 2012, Justin and Julia were checking out the newly reopened Reflecting Pool when Justin popped the question.

And so here we are!